The Music of Motherhood: History, Healing, and Activism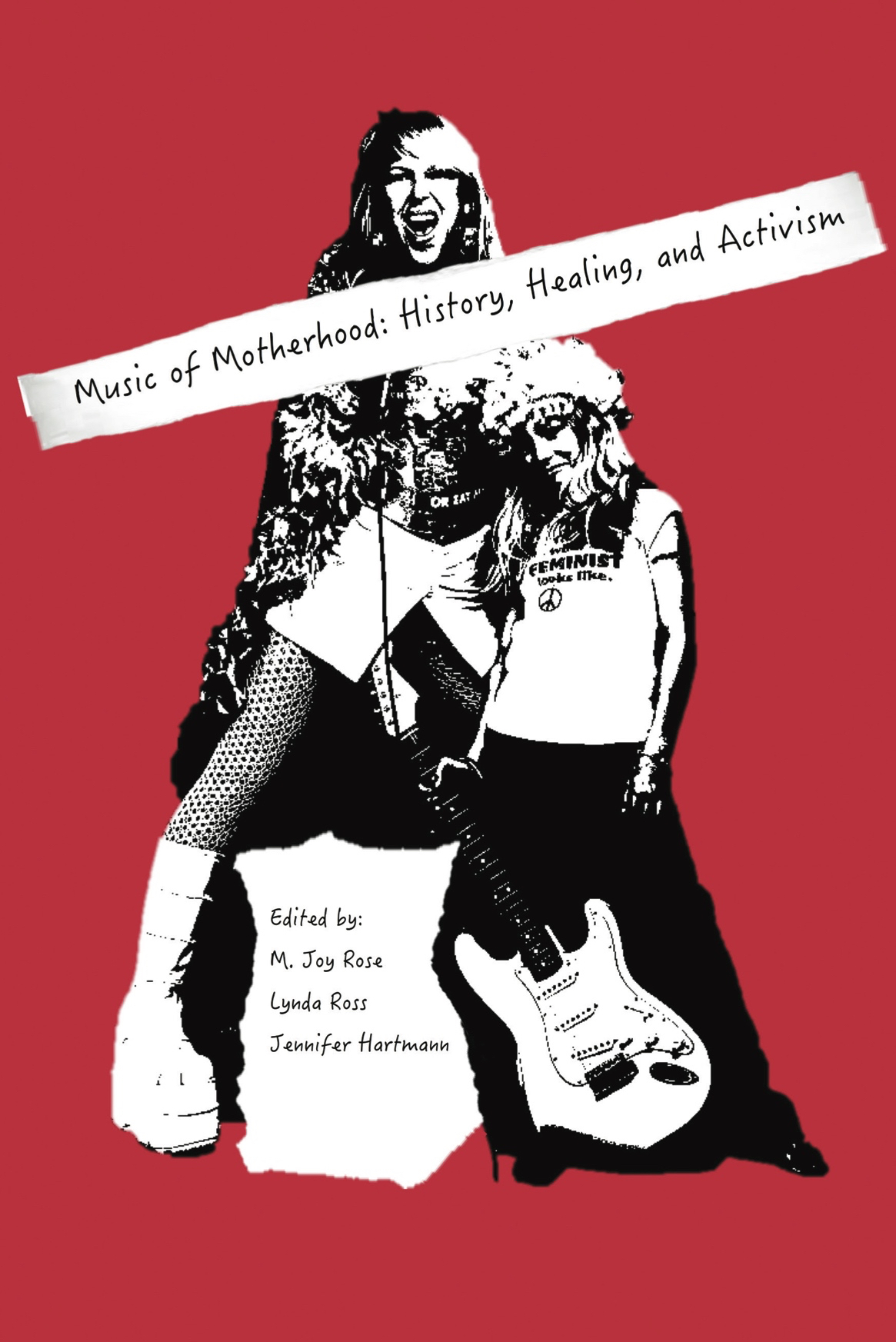 Price: $34.95
Page Count: 250
Publication Date: December 2017
ISBN: 978-1-77258-134-8
Mothering and music are complex and universal events, the structure and function of each show remarkable variability across social domains and different cultures. Al- though motherhood studies and studies in music are each recognized as important areas of research, the blending of the two topics is a recent innovation. The chapters in this collection bring together artists and scholars in conversations about the multiple profound relationships that exist between music and mothering. The discussions are varied and exciting. Several of the chapters revolve around the challenges of mothering partnered with a musical career; others look at the affordances that music offers to mothers and children; and some of the chapters examine the ways in which music inspires social and political change, as well as acknowledging the rise of the mom rock phenomenon.
"Music of Motherhood is a fascinating read—both an engaging set of short stories and also an academic gem. M. Joy Rose, Lynda Ross, and Jennifer Hartmann have put together an intriguing set of chapters involving a range of methodological approaches that span the range of insightful research to interesting and moving narratives. The book could just as easily be assigned reading for a music course or example of research methods as it could be a gift for a friend, parent, or musician."

—A. S. Cohen Miller, Assistant Professor, Co-Director of The Consortium of Gender Scholars, and Founder of The Motherscholar Project

 

"Music of Motherhood gives a much-needed voice to women about motherhood and its relationship to music. Too often, women's voices and experiences are devalued. The book's rich tapestry of approaches offers readers a pathway to learn more about the important and many roles music plays in the lives and experiences of women." 

—Ann M. Savage, Ph.D., Butler University

 

"The blending of empirical research and personal experience and making the connection to and benefits of using music as therapy and medicine to express and heal cannot be denied. The book delves into and dissects the proven affects music has on every aspect of motherhood; pregnancy, labor, postpartum, trauma—including the everyday heroics of motherhood. It illuminates, engages, enlightens and inspires. I implore pregnant women to devour every word." 

—Amy Simon, actress, playwright, writer, producer, and Cultural Herstorian.
Acknowledgments

 

Overview

 

Chapter One

Introducing the Collection

Jennifer Hartmann, Lynda Ross, and M. Joy Rose

 

Chapter Two

A Discussion of Mothers' and Children's Roles in the Transmission of Music Listenership Values in Families Jillian Bracken

 

Chapter Three

Thinking About and Beyond the Cultural Contradictions of Motherhood through Musical Mothering

Sally Savage and Clare Hall

 

Chapter Four

A Vulnerable Observer and a Circular Gift: Personal Reflections on the St. John's Ukulele Club Lydia Bringerud

 

Chapter Five

Healing Music, Healing Mothers:

An Autoethnographic Journey of a Foster Parent Using Music for Therapeutic Care Children Cara-Leigh Battaglia

 

Chapter Six

Singing into Motherhood:

The Power of Singing during Pregnancy, Birth, and Postpartum Amanda Mehl West

 

Chapter Seven

Singing Birth: From Your Voice to Your Yoni Elena Skoko

 

Chapter Eight

Land of My Mothers?

Clara Novello Davies as "Mam" and Musician Rachelle Louise Barlow

 

Chapter Nine

Que Vivan Las Mamas: Las Cafeteras, Zapatista Activism, and New Expressions of Chicana Motherhood

David Eichert

 

Chapter Ten

Parenting Outside the Mainstream: Indie Rocker Moms Jackie Weissman

Chapter Eleven

Consciousness-Raising in "Anchorage": Witnessing the Mother and Spinster in Conversation Lori Walters-Kramer

 

Chapter Twelve

Electric Mommyland: Writing a Sociological History through Autoethnographical Art and Music Performance toward a Deeper Understanding of Everything Mom

M. Joy Rose

 

Chapter Thirteen

Closing Reflections

Lynda Ross and Jennifer Hartmann

 

About the Contributors